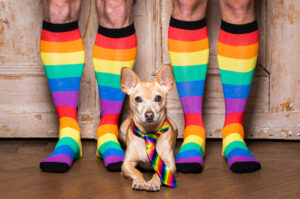 Anyone who has visited Evolve — whether through our online streams or in person — has heard me use the term, "welcome home." Although it isn't the most unique phrase seen at churches, here's how I believe we use it a bit differently:
At Evolve, "home" means a safe place to be yourself. That means even the questions; even the not-so-faith-filled parts; even the tears and the celebrations; and yes, even the differences in theology and beliefs.
So … welcome home. For however long you're here, through whatever journey you're on, thank you for honoring us with your participation in the Evolve community. We don't promise answers to your questions, but we will gladly join you in wrestling with them.
If you've been told you're going to hell — for whatever reason — welcome home.
Big Love,
Pastor Jenny